Hi and welcome to TinyLittleChanges, a blog delivering self improvement advice for realists!
My name's Ben, and I'm a mid 40s dad of two, living on England's South Coast. I'm an IT consultant, internet marketer and freelance writer.
This isn't my first blog – it's one of several. I'm the Founder of HomeWorkingClub.com, a site that provides advice and guidance to remote workers and freelancers of all kinds. I've long been passionate about working to live, not living to work, and love helping people to realise their dreams and reach their true potential.
This blog is a much more personal project. I believe that all of us humans are works in progress, and have spent many years trying to better understand myself and improve my mental and physical health.
I've spent a lot of that time trying and failing.
I'm not a natural gym-goer. I'm a natural hedonist and foodie! My past is littered with failed weight-loss attempts, discarded fitness plans, and dog-eared self-help books that have failed to change my life.
But over the past few years, I've managed to get my shit together. And I've done it by layering on small and achievable things (tiny little changes) that are realistic and sustainable.
Since taking that approach I have:
Vastly improved my mental health.
Quit smoking.
Quit drinking.
Started (and stuck to) regular exercise.
Lost over 30 pounds.
Here's a photo of me "carrying" the weight I've lost in recent months.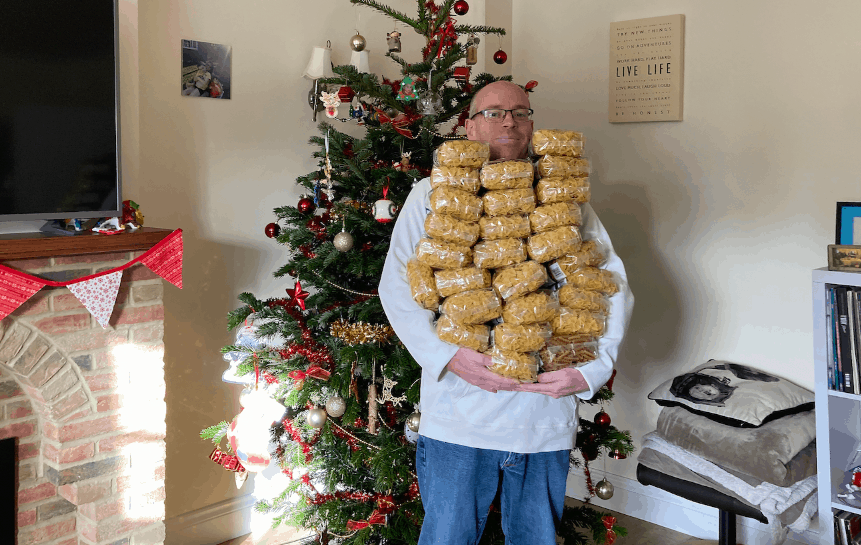 So that's what this site is all about: sharing the things that have WORKED.
I understand that we're all real people, with different things that get in the way of who we want to be. I'm happier in my own skin than I have been in many years, and I want to help others achieve that.
On this site you'll find articles, product reviews for things I've tried and liked (or tried and hated!), tales of my travels, and ideas for how to make positive, tiny little changes in your own life.
I hope you enjoy the content I have to share.
Work With Me
Please contact me direct with any press / media enquiries or potential brand partnerships.
At the time of writing, TinyLittleChanges is a fledgling site. But it's not my first rodeo, and I have plans to vastly expand the site over 2021 and beyond.