In some posts we review or mention products and services. We are always impartial but some posts may include affiliate links that can earn us a commission. Click here for details.
I have to be honest: If you'd said to me, in my twenties, that I would one day rave about a holiday at a British caravan park, I would have turned my nose up and laughed.

But in this Pevensey Bay Holiday Park review, I'm going to do just that.

We even decided, while we were there, to extend our stay. Nobody was more surprised than me.
Of course, a lot has changed since I was in my twenties. Having two young children means that our little family has very different holiday priorities. And the fact that one of those children is in school means that we can only get away during the school holidays. That means that our days of £50 flights and cheap off-season luxury hotels are long gone.
There's also the small matter of a global pandemic. At the time of writing, airport chaos, high prices, and the risk of getting Covid in a foreign country all serve to put us off from the rigours of international travel.
As such, going to Pevensey Bay Holiday Park – just a couple of hours from home and with good online reviews – seemed like a good, low stress option for our first proper holiday since the pandemic madness begun.

As it turned out, it was a great decision. My Pevensey Bay Holiday Park review explains why.
Location and Basics
Pevensey Bay Holiday Park is located a literal stone's throw from the beach, a couple of miles east of Eastbourne.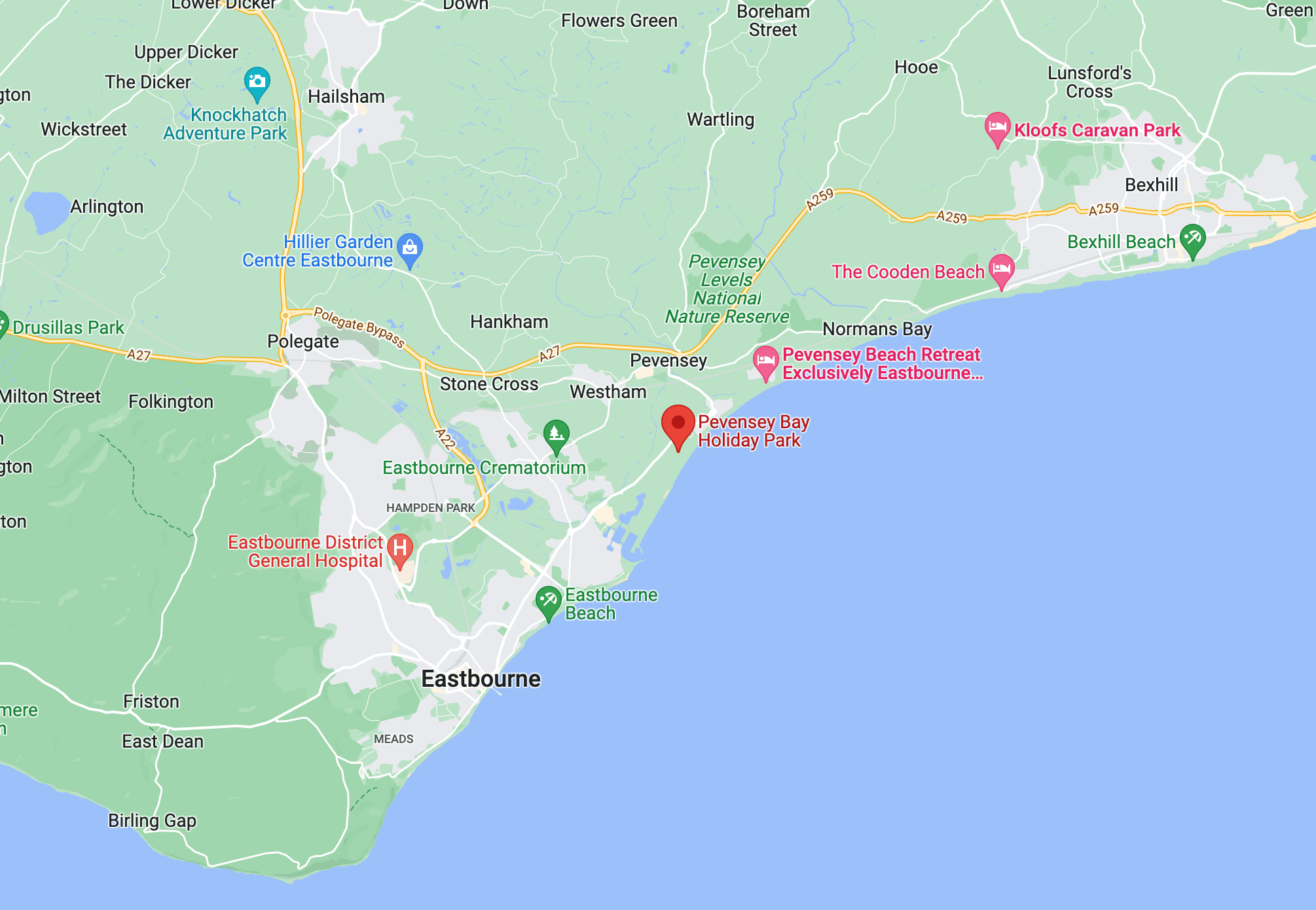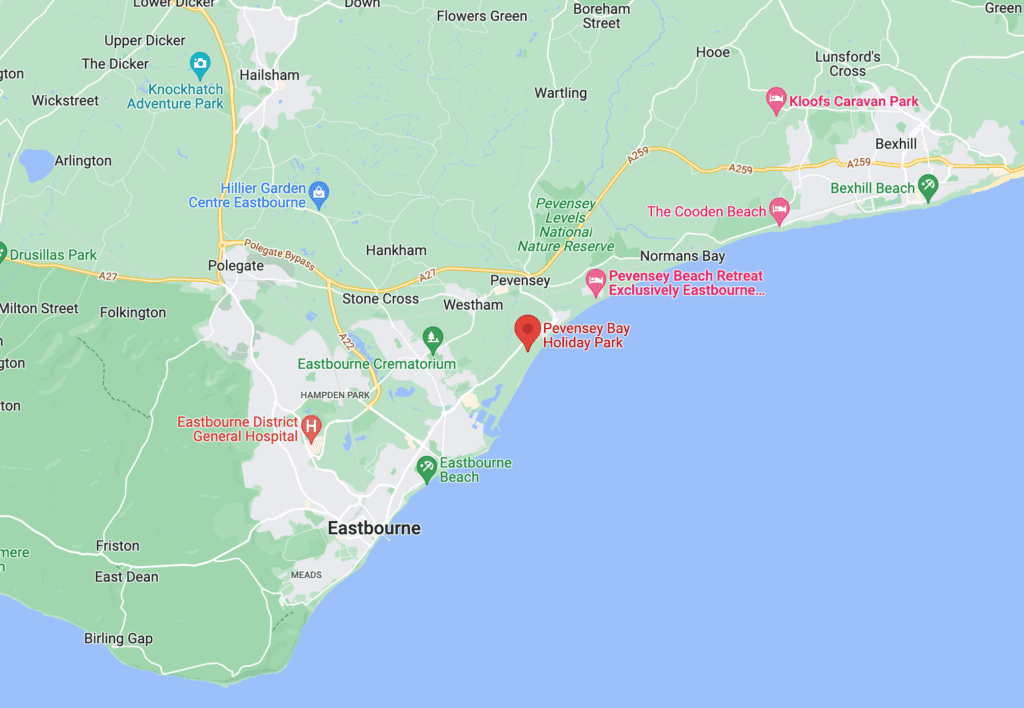 It's a Park Holidays park, offering static caravans and larger lodges. Some of these are privately owned, while others are rented out by the park directly. As with all of these parks, there are holiday homes available to buy, and a sales office there for those tempted by the prospect.

The park has a range of facilities, including a swimming pool, with a sauna and hot(ish)-tub area, a children's play area, a small amusement arcade, and a bar and restaurant. We're not talking about a Center Parcs level variety of facilities, but all the necessary boxes were ticked for a family holiday.
The park provides daily and nightly entertainment, very much of the holiday camp variety that my younger self would have run a mile from: children's entertainment, bingo, discos and tribute acts.

This is still very much not my thing. However, having children does open your eyes to its attractions. On one evening, my older son independently decided to head to the dancefloor to learn a routine (bowled over by the fact that the performance was going to be uploaded to Facebook!) I'm happy to put my snobbery aside for anything that makes my children smile – but still ensured I was well out of the way before any bingo or cheesy disco action!
There are also scheduled activities during the day, such as "build a bear" sessions, Segway rides and pottery classes. Again, things you don't see the value of until they give you a way to entertain young children!
First Impressions
My positive first impressions of Pevensey Bay Holiday Park began before we even arrived. The day before, I received a call from Park Holidays to confirm our pre-booked early check-in, and was asked if I had any questions.

Reception phoned again on the arrival day to tell us our caravan was ready – real "above and beyond" service.

In fact, the service in general deserves particular praise. From check-in to check-out the service from Becky and Sammie at reception was exemplary. Due to our positive impressions of the place, and the wonderful early spring weather, we decided to extend our stay. Becky and Sammie helped with every step of this process, including a straightforward 10am caravan switch on changeover day, because our first was already booked.
Running a busy reception desk so efficiently, with constant demands from families on holiday, is no mean feat. I've had less impressive service at five-star hotels. If Park Holidays management read this, please ensure that Becky and Sammy are given the recognition they deserve. They are a true asset to the company.
Other than the great and efficient welcome, first impressions of the park were great: Clean, tidy and organised. Full marks.
Accomodation
We booked a "Platinum" caravan, the best available accommodation other than the larger "lodges". As we extended our stay, we also got to check out a slightly less fancy "Gold Plus" caravan later in the trip.

It had been several years since we'd stayed in a caravan, and we were seriously impressed. The platinum 'van had a wrap-around terrace, comfy free-standing furniture, a full kitchen with dishwasher and washing machine, and great conveniences like USB sockets.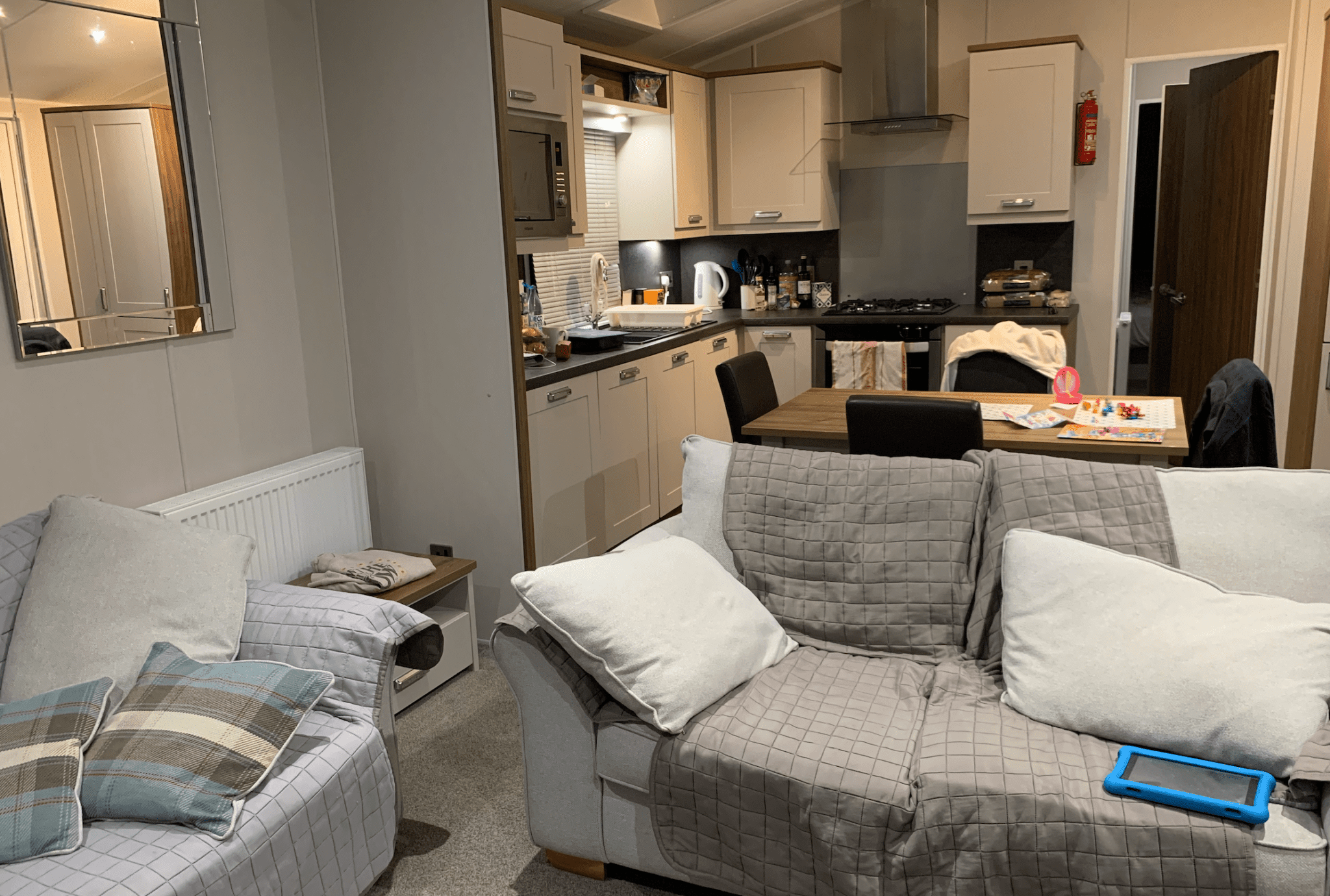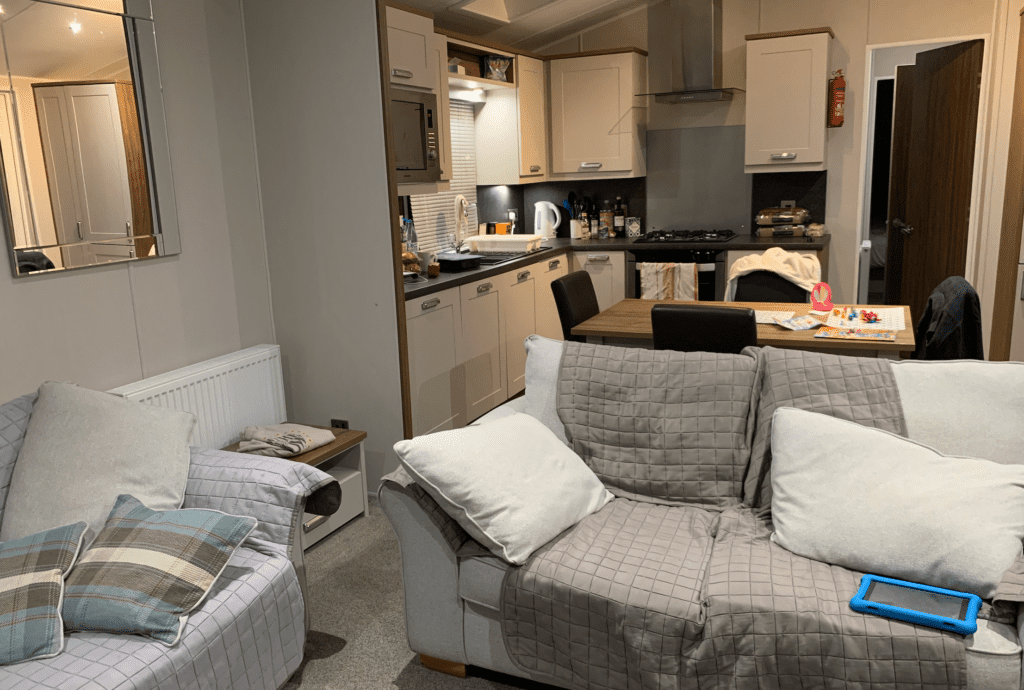 There were two bathrooms, both spacious, and we were staggered to find a bath in the en-suite and even a walk-in wardrobe.
This was NOT how I remembered static caravans! In many ways it was nicer than our house…
The Platinum caravan felt very private, although inevitably there was some foot traffic going past when we were out on the terrace. We were out there a LOT, because we were blessed with the first warm weather we'd had all year.
The (cheaper) "Gold Plus" caravan that we had for the latter half of the trip was less impressive, but still more than adequate. It was a privately owned caravan, and therefore contained some of the owners accoutrements and some of their handwritten "instructions."
It was smaller, though still very spacious, and packed in a little tighter with neighbouring caravans. It only had a single shower room, which was much smaller and felt more like "a caravan bathroom".

But I'm not criticising. It was still comfortable, and an enjoyable place to spend time. It had balconies at the front and side, an enormous sofa, and everything we could have needed. If we'd not had the Platinum to compare it to, we would have been raving about the Gold Plus. Contrarily, our two children insisted that they preferred the cheaper one!
Activities and Facilities
Our time at Pevensey Bay Holiday Park settled into a wonderful rhythm: A daily swim at some point, a couple of planned activities, and the rest of the time relaxing in the accommodation, eating and drinking, and popping to the beach or play park when we fancied it.
The children enjoyed the "Build a Bear" session, which seemed like decent value once we saw the sizes of the teddies they emerged with.
There's not much negative to say in my Pevensey Bay Holiday Park review, but one disappointment was that we were unable to book the Segway activity for my son and I. While I understand that things sell out, we really did try hard to book – going to reception, being told to go back to see the entertainment team, and going back once again when they weren't there.
Once we did manage to find them, they were engaged in a show. After waiting to ask them, we were requested to go back in the morning (by then our fourth attempt to book), only to be told it was sold out.

If I could offer one piece of constructive criticism in an otherwise positive review of Pevensey Bay, it would be that there should be a more refined way of booking these activities. There was also an app that directed you to a website where you couldn't book. This element of the organisation seemed chaotic.
Swimming at Pevensey Bay
Using the swimming pool was much better. Each family could book a daily session. This was just an hour, including changing time, but we made the best of it by arriving "pre-changed!" The sessions were booked at reception the day before (again, with the assistance of the ever-helpful Becky and Sammie).
Restricting the numbers in the pool with the use of these pre-booked sessions is a pandemic thing, but I hope it continues. The pool never felt too crowded, which was perfect for children building their confidence in the water.

The pool itself was clean and pretty warm (although it was notably cooler on the last day). There was a shallow "baby pool" section, and a warmer "hot tub" area. There was also an adults-only sauna.
If anything, the pool was better in real life than it looked on the promotional photos. Cleanliness in the changing room was a bit hit and miss, but I'm inclined to blame that more on the guests than on Park Holidays! Since the park is compact, we got into the habit of drying off, throwing a T-shirt on, and finishing getting changed back at the caravan – something lots of others seemed to be doing too.
Golf at Pevensey Bay
I have a love / hate relationship with golf. I like it, but I don't much like golfers. I'm also terrible at it.
As such, the kind of informal, non-snooty 9-hole course they have at Pevensey Bay is the kind of place I like to play.
The course is about 5-10 minutes walk away, although we opted to drive to avoid carrying the clubs. Once again, reception were very helpful pre-booking tee-times. The course is operated by Park Holidays.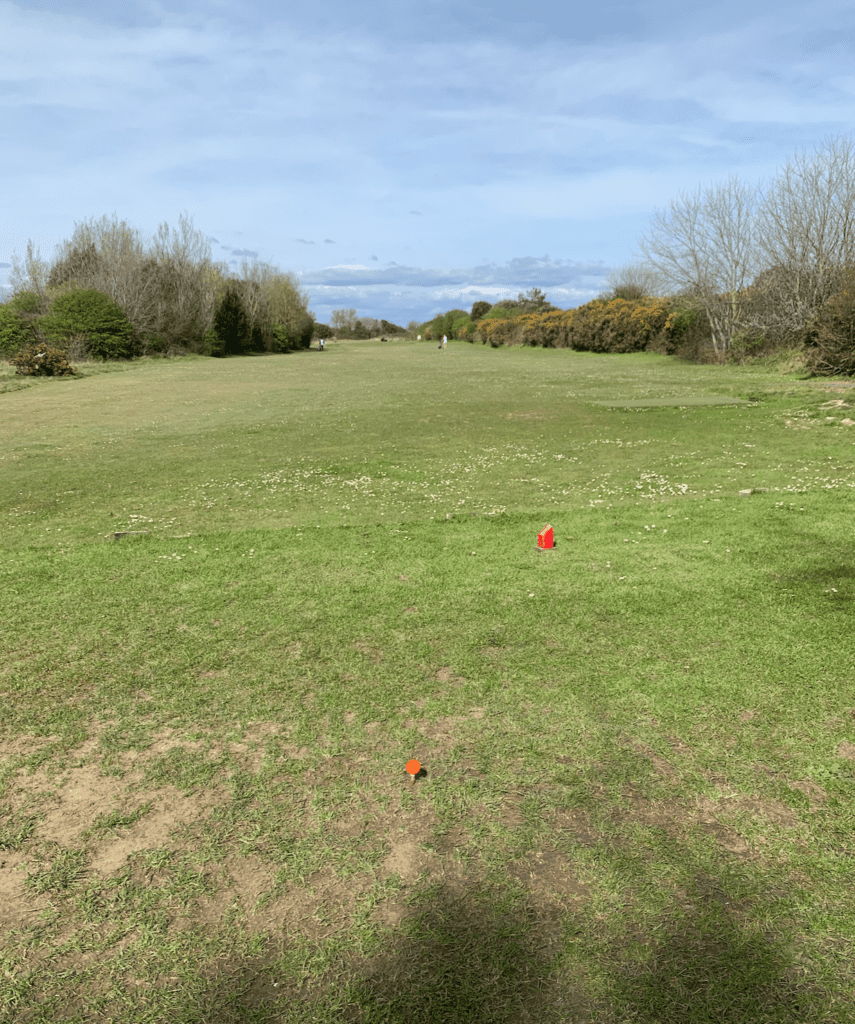 I thoroughly relished my time at the Pevensey Bay golf course, playing 18 holes on two of the days of our holiday. Despite being there over Easter week, it wasn't stressfully busy, and the price of £15 for 18 holes seemed extremely good, given the prohibitive price of golf these days.
Parks and Play Areas
I have to admit that I was initially underwhelmed by the play area at Pevensey Holiday Park – a couple of swings, a climbing frame and a wooden playhouse.
But the children loved it, and loved it even more once they made some friends on the park that they could go there with. If they're happy, I'm happy.

We were also pleased to find a couple of grassy areas on the perimeter of the park. When we went, they were carpeted with daisies, and a lovely place to head with a frisbee or badminton set.
There was also a sports court with goals and basketball hoops, often busy with the "bigger kids," but still a good extra feature.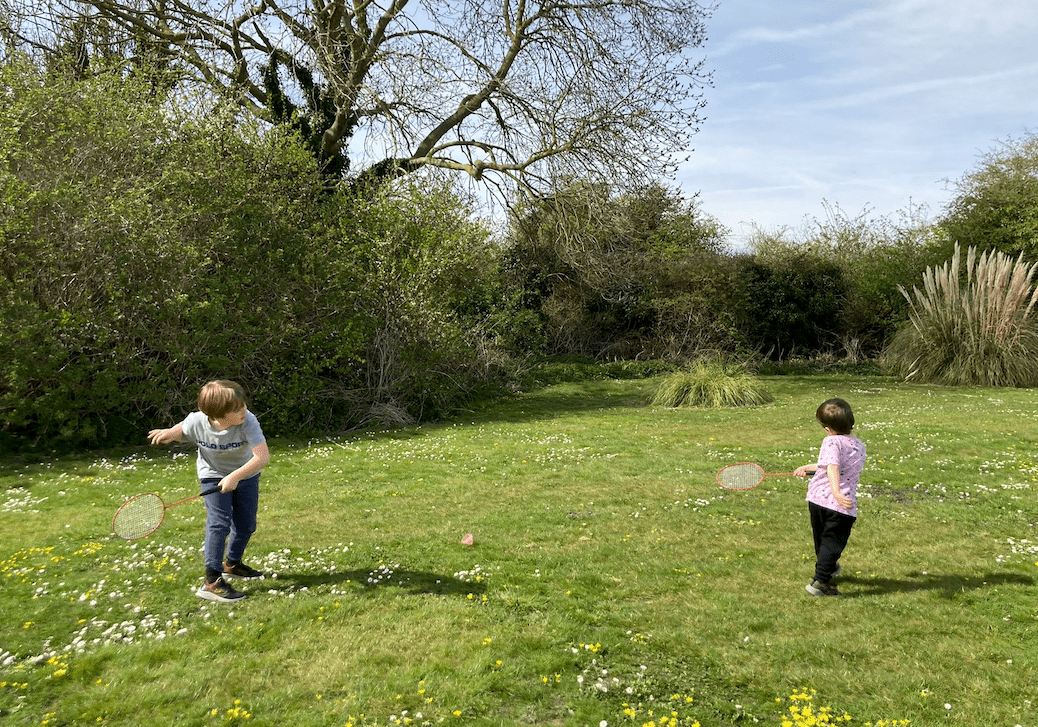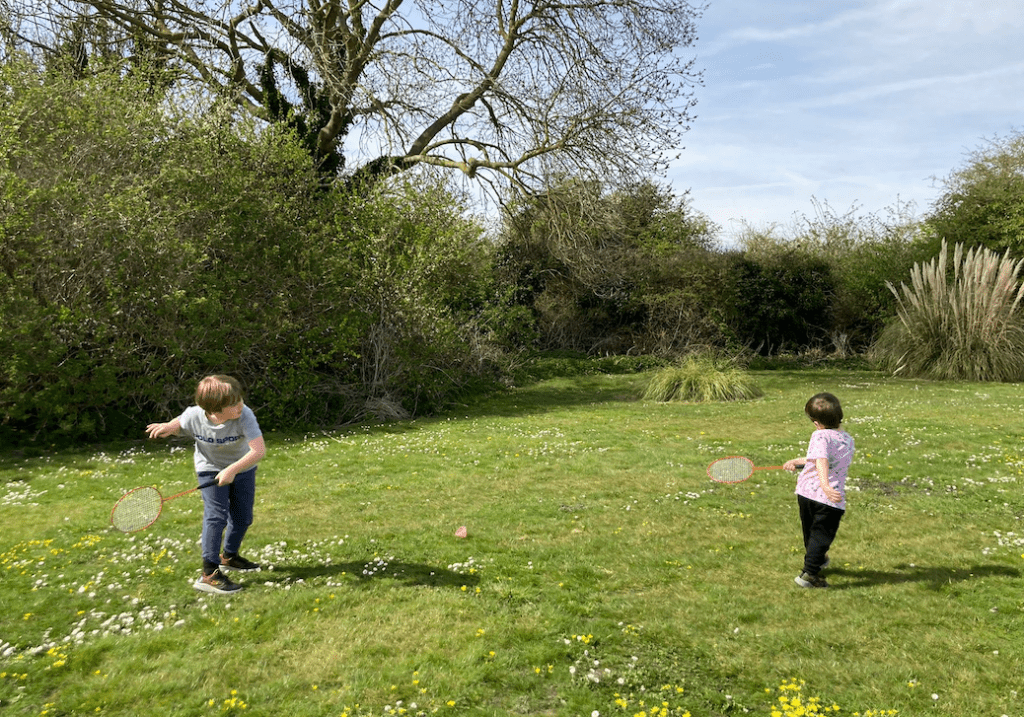 Food and Drink
I have to say that I think that anyone expecting a high-end dining experience in a caravan park is deluding themselves!
I had no intention of visiting the onsite restaurant, but the children wanted to go, so my wife took them when I was at golf.
It was much as expected, with food that was nothing to write home about, although my sons did enjoy an outrageously massive ice cream dessert.
The catering serves its purpose, but we preferred to largely self cater, or to make use of Just Eat and Deliveroo. Both offer a huge range of takeaway options from restaurants in nearby Eastbourne, with the drivers dropping off food right at the caravan door.
The Area Surrounding Pevensey Bay Holiday Park
Park Holidays at Pevensey Bay enjoys a lovely location, and is right on the beach – the sea is literally a minute's walk from some of the caravans.
A very pleasant 30 minute walk, along the beach to the right, takes you to Sovereign Harbour Marina, a huge marina complex with lots of impressive boats to look at. It includes a handful of bars and restaurants with big outdoor terraces – perfect if you get great weather, as we did.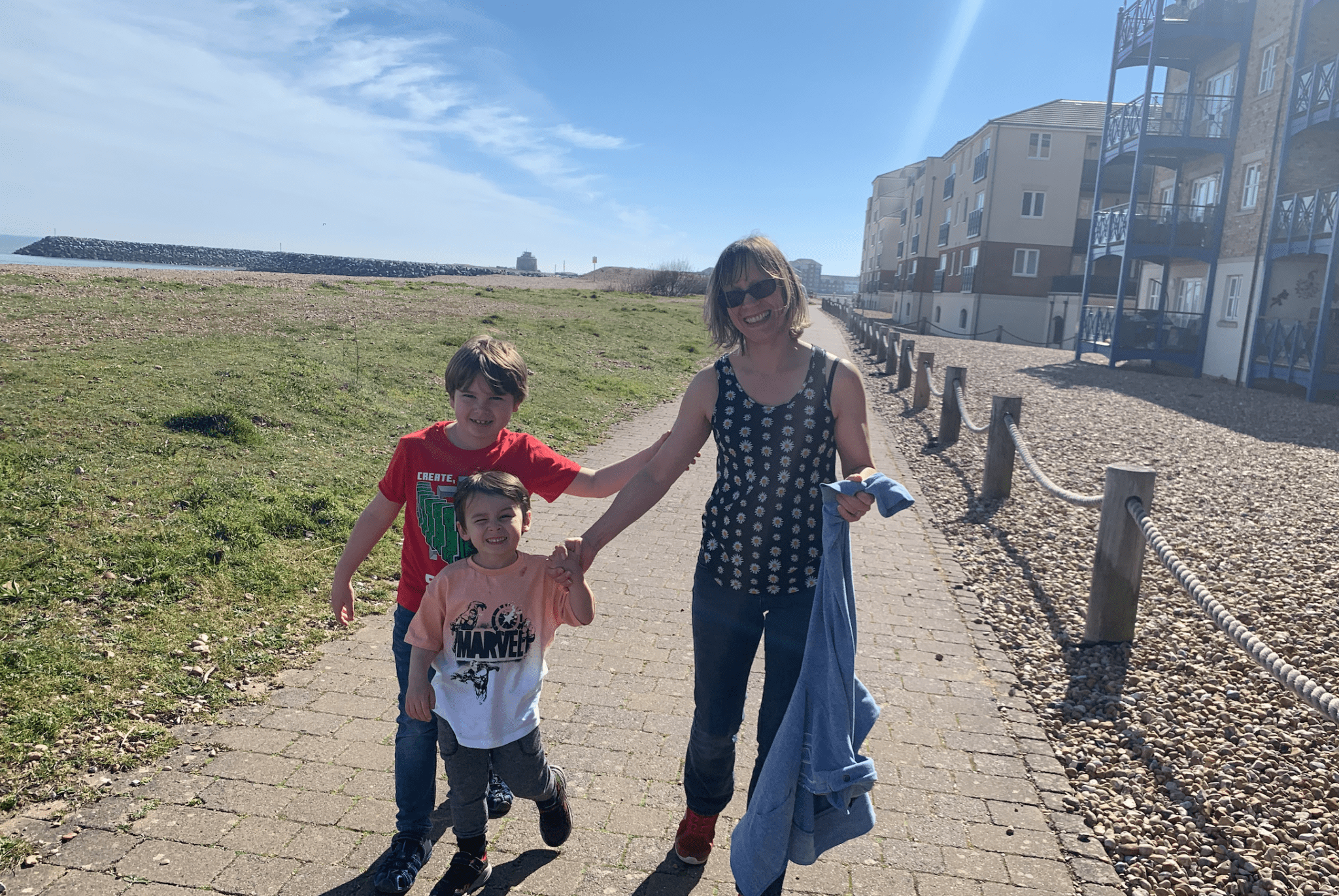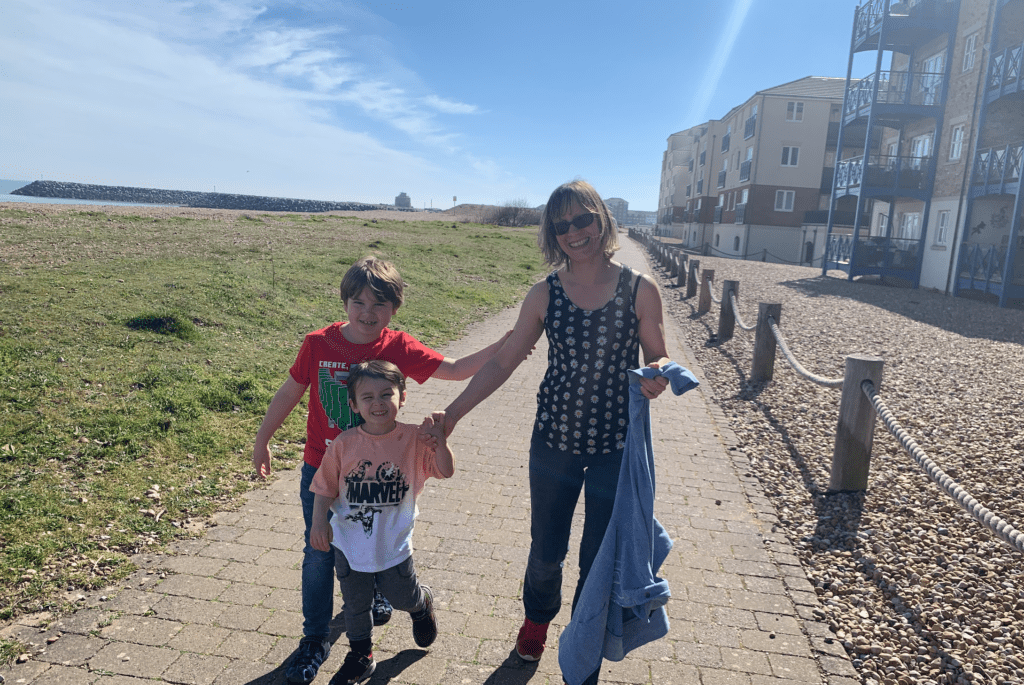 Continuing the theme of going to places that would make my younger self cringe, we chose a Harvester – albeit one with a lovely outside area and marina views. The service was haphazard, but the food was surprisingly OK and – once again – the kids liked it!
Behind the marina complex is a retail park with a huge and convenient Adsa, and a few other stores such as TK Maxx and Next. Hardly exciting, but very convenient.
Eastbourne itself is just 5-10 minutes drive away, and we went there a couple of times. I wasn't previously familiar with Eastbourne, but it was an agreeable place to be in the sunny weather – rather like a more genteel and much more laid back Brighton.

There was a small market on the sea front with several street-food stalls (I recommend the samosas). The town centre is very much an identikit British town centre, from what we saw – but I think we missed some of the more interesting parts. There's always next time.
There are many more local attractions we didn't have time for, and other big towns like Hastings and Brighton are within easy reach. All the more reason to go back.
Value
If the fact I enjoy these holiday parks nowadays is slightly shocking, it's not quite as shocking as what they can cost in 2022.
As the country (hopefully) emerges from the pandemic, holidays are in high demand, many people still don't fancy heading abroad, and the cost of living is rising at a scary rate.
Holidays at Pevensey Bay (and other Park Holidays resorts) can be very affordable if you're free to go off-season. But if – like us – you're tied to the school holidays, the prices can be prohibitively high.
These parks obviously have no problem selling out during school holidays. Pevensey was fully booked while we were there. However, I am going to add my dissent to those clamouring for fairer pricing during peak season times. You can pay three or four times as much for a half term week as you do for the weeks either side.
Center Parcs is infamous for this pricing policy, and it's a shame to see it cascading down through the rest of the industry. I'm by no means singling out Park Holidays for this – it's supply and demand, at the end of the day. But I can't help wondering how many families are priced out of these holidays altogether.
A caravan break was something my wife and I once did when we were looking for a budget break. If you're not free to go during school time, it's not so budget any more.
That said, you can save by booking well ahead, and there is a 15% off offer if you book again within a fortnight of a previous stay. We were surprised and glad to be able to make use of this when we extended our stay.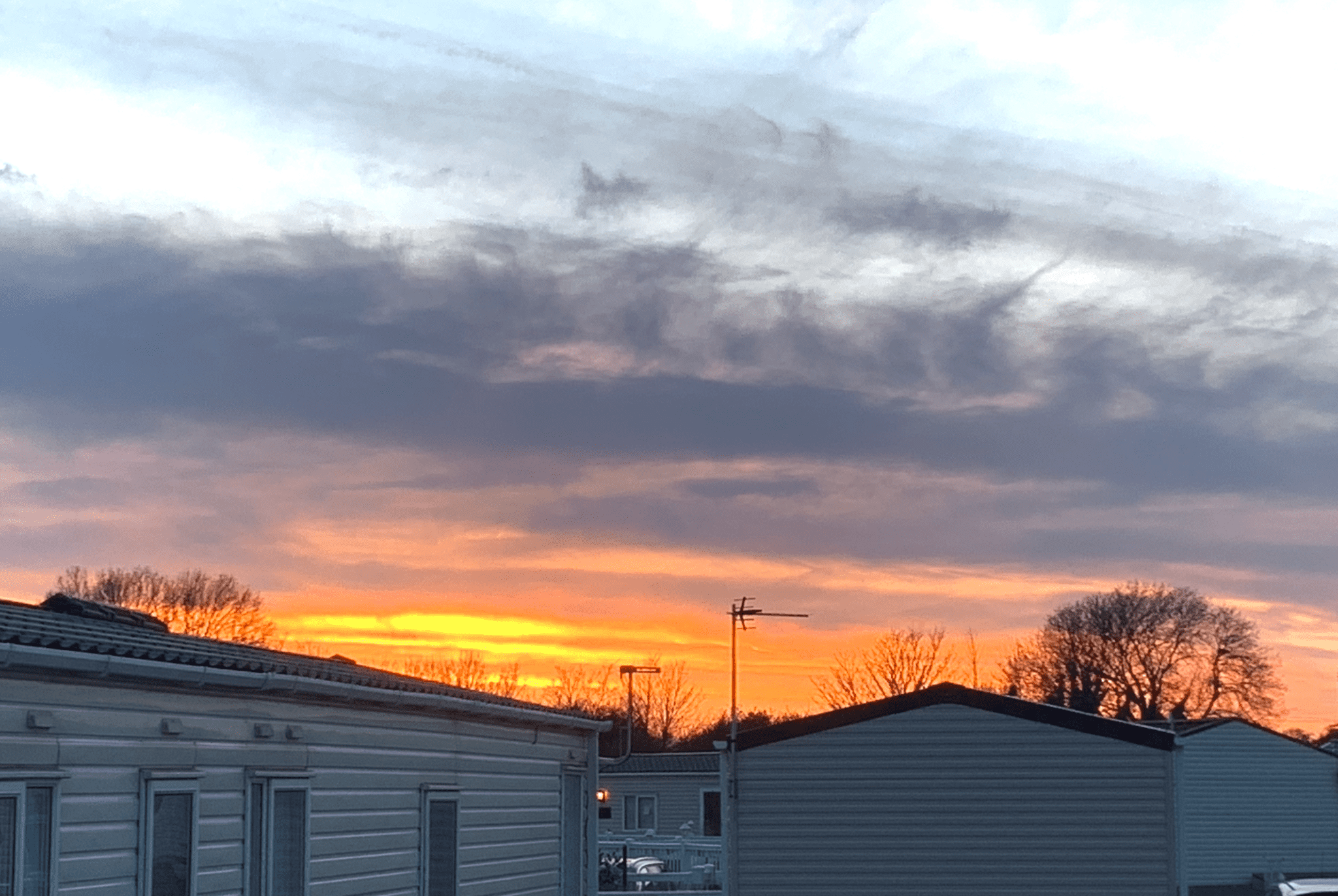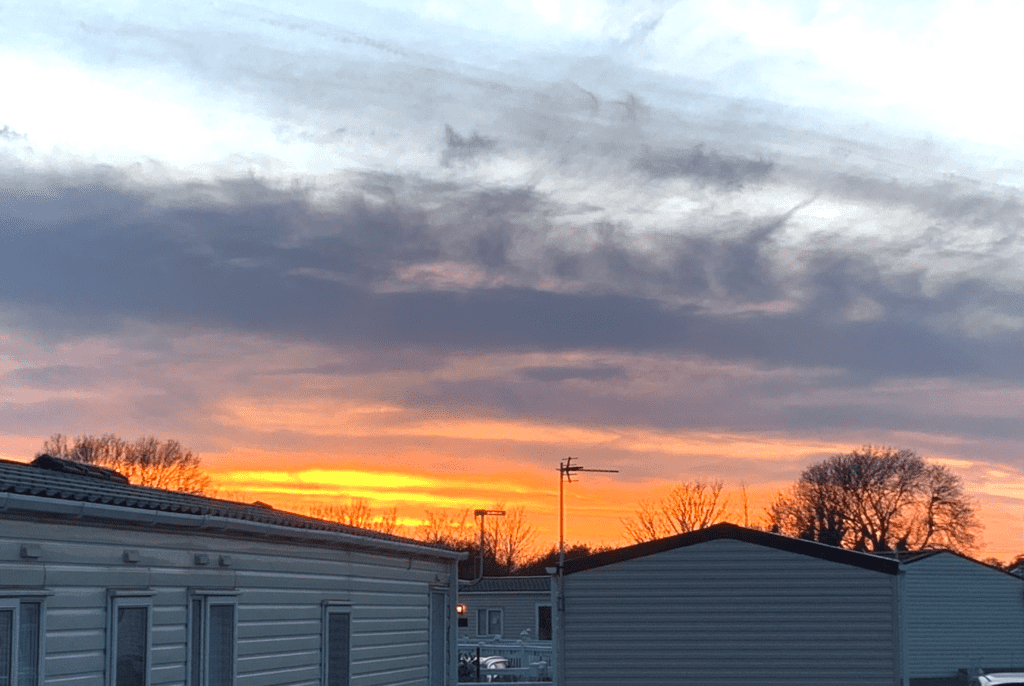 Pevensey Bay Holiday Park Review: Conclusion
The fates were smiling on us when we went to Pevensey Bay.
First off, the weather was unseasonably gorgeous when we visited. Had we opted to book for the first week of the school holidays, we would have had cold and rain all week – and probably a rather different break! We even somehow managed to enjoy flawless, traffic-free drives to and from the holiday park, something we never expected when we were travelling.
Given that this was our first "proper" holiday in over two years, I ask myself whether I'm being "rose tinted" about our experience at Pevensey Bay. But I think not.
I expected nothing more than a serviceable few days away. We ended up extending our stay to a full week, after being wowed by a clean and well organised park, a lovely location, and accommodation that far surpassed our expectations.
And I must, once again, mention the staff. From the ground crew to the entertainment team to the two fantastic young ladies on reception, there's no question that there's a motivated workforce here who are getting it right – and getting it right on a busy holiday week when they're fully booked.
We're a relatively well-travelled family and my wife and I are self-confessed holiday snobs. Please keep that in mind when I genuinely say that we'll look back on our stay at Pevensey Bay Holiday Park with equal fondness to trips to far more exotic destinations. We've even considered the possibility of investing in a Park Holidays home for ourselves in the future.

Either way: We will be back.