In some posts we review or mention products and services. We are always impartial but some posts may include affiliate links that can earn us a commission. Click here for details.
It was the smol free trial that first brought this brand to my attention. I had been thinking about trialling eco-friendly dishwasher tablets for a while. After all, the planet could do with all of us trying to live a bit more sustainably.
£1 postage for the nine tablets in the trial pack sounded like a good deal, so I signed up and a few days later the tablets dropped through my letterbox in their recyclable cardboard packaging.
How did they perform? Do they provide good value for money? Read this smol dishwasher tablets review to find out…

NOTE: This is a completely impartial review. We were NOT gifted anything by the manufacturer.
What Are Smol Dishwasher Tablets?
Smol provides concentrated dishwashing tablets via a postal delivery subscription service. Its dishwasher tabs are "the most effective concentrated dishwash tablet in the world" according to the smol website.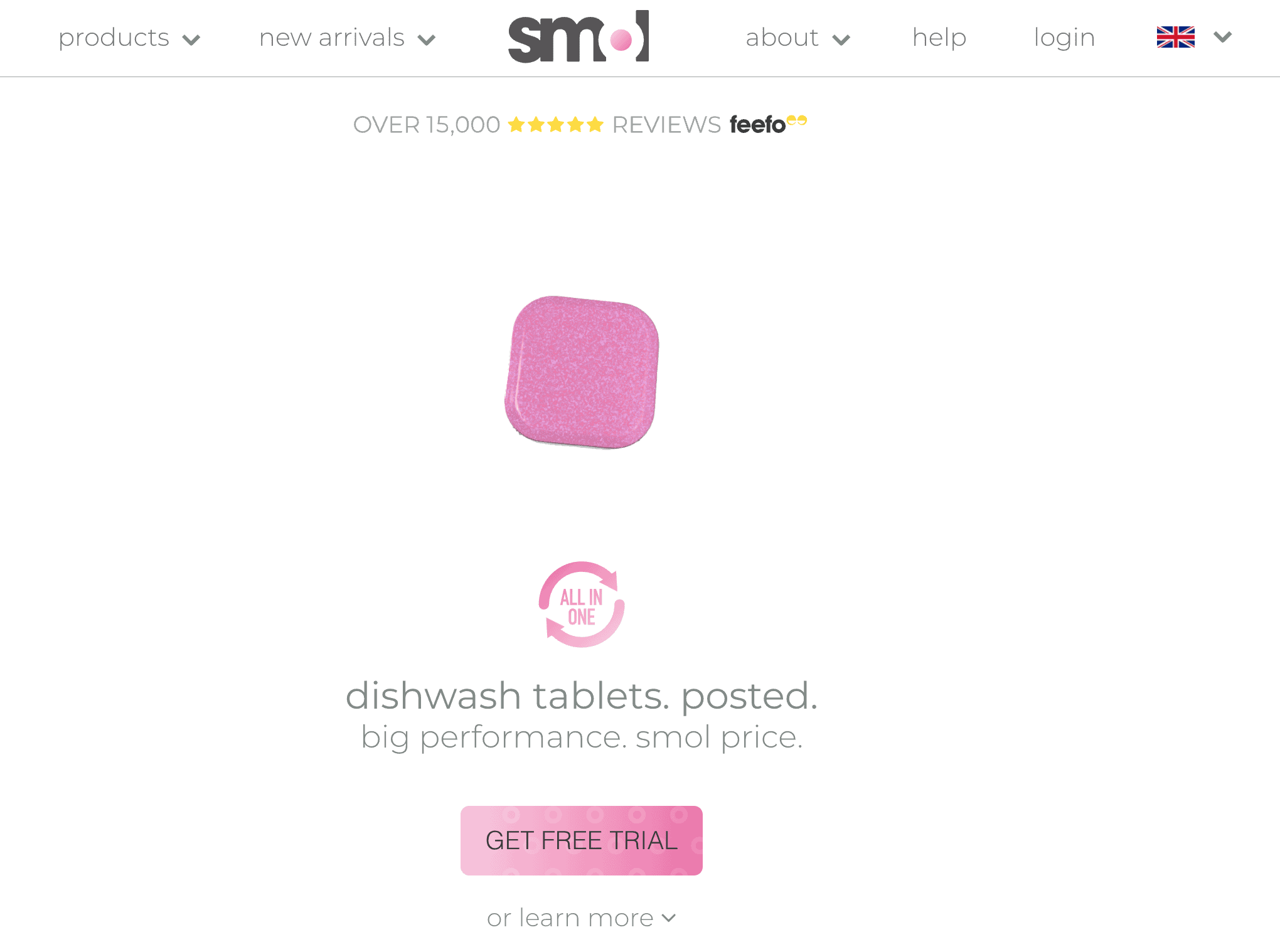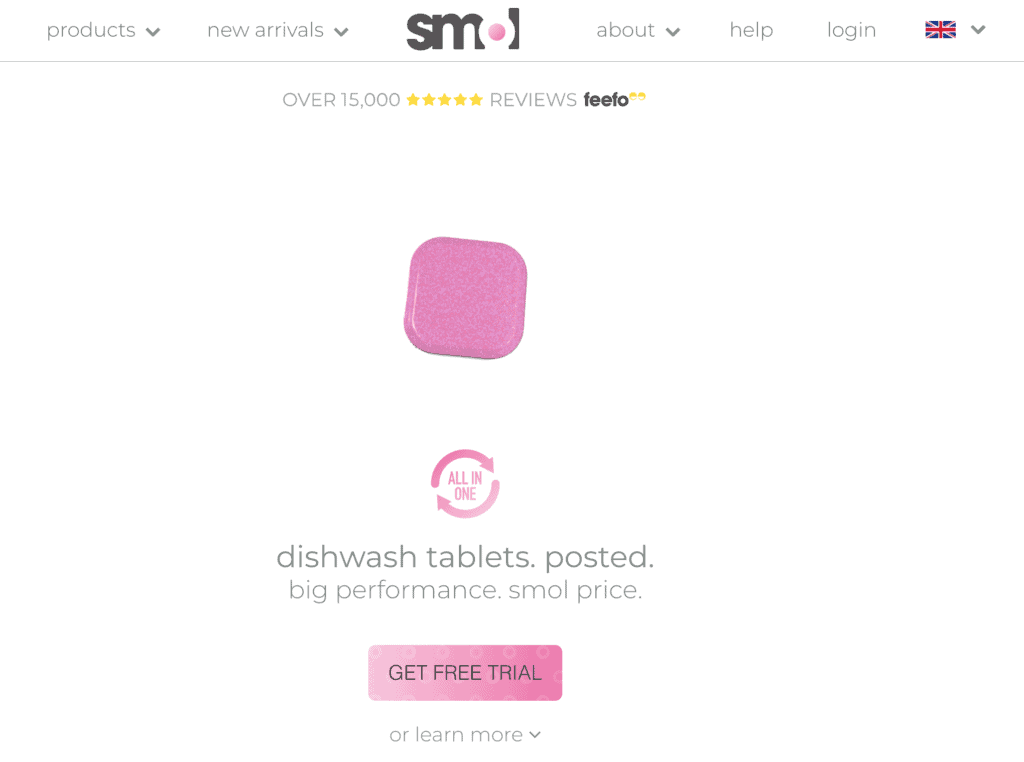 The best dishwasher tablets in the world sounded like quite a claim – my interest was certainly piqued, particularly given the brand's eco credentials.
The idea behind smol products is that each of us can contribute to a better world, even in small ways. Switching out things like laundry detergent or dishwasher detergents for more sustainable alternatives is something that every individual can choose to do with very little effort.
At the time of writing, the smol product range includes laundry capsules (bio, non-bio and fragrance-free), surface sprays, hand sanitiser, dishwasher tablets and fabric conditioner. You can choose products individually or opt for the smol starter kit.
I chose the dishwasher tablets initially, but the fabric conditioner is next on my list to try – watch this space for the review when I do.
For now, let's crack on with the smol dishwasher tablets review…
Smol operates via a subscription model. To receive the trial pack, I had to state how many times per week I run the dishwasher. Smol used this to calculate how often I would need to receive a regular pack of 30 tablets, then prompted me to create an account. I entered postage and payment details and waited just a couple of days until the little cardboard box containing the trial tablets arrived.
Now, I'm not thrilled about subscription models like this. It irks me slightly not to be able to just buy single products when I choose. At least, that's what I thought before I subscribed. On closer inspection, it turns out that the regular postal service just saves me time and effort! (If you're interested in subscribing to everyday products like this, check out our Feel Vitamins review).
Part of this is down to how slick the service is. Smol emails me a couple of days before shipping to remind me that my next pack of dishwasher tablets will be arriving soon. If I want to delay the delivery, it only takes a couple of clicks to do so. If not, I do nothing and the tablets arrive – no effort, no fuss. I may yet become a convert to subscription services…
Anyway, let's move on and talk about the smol dishwasher tablets themselves.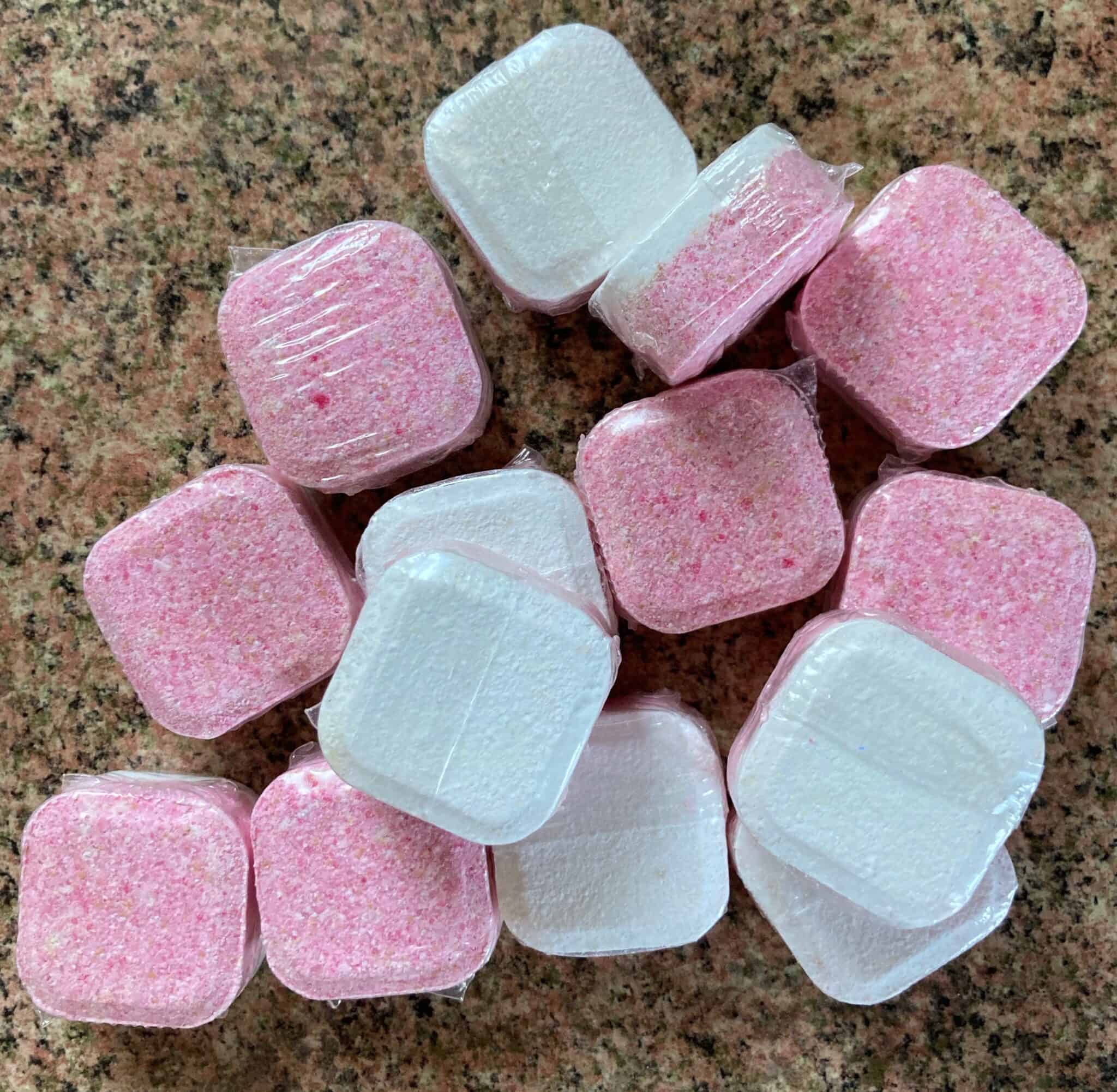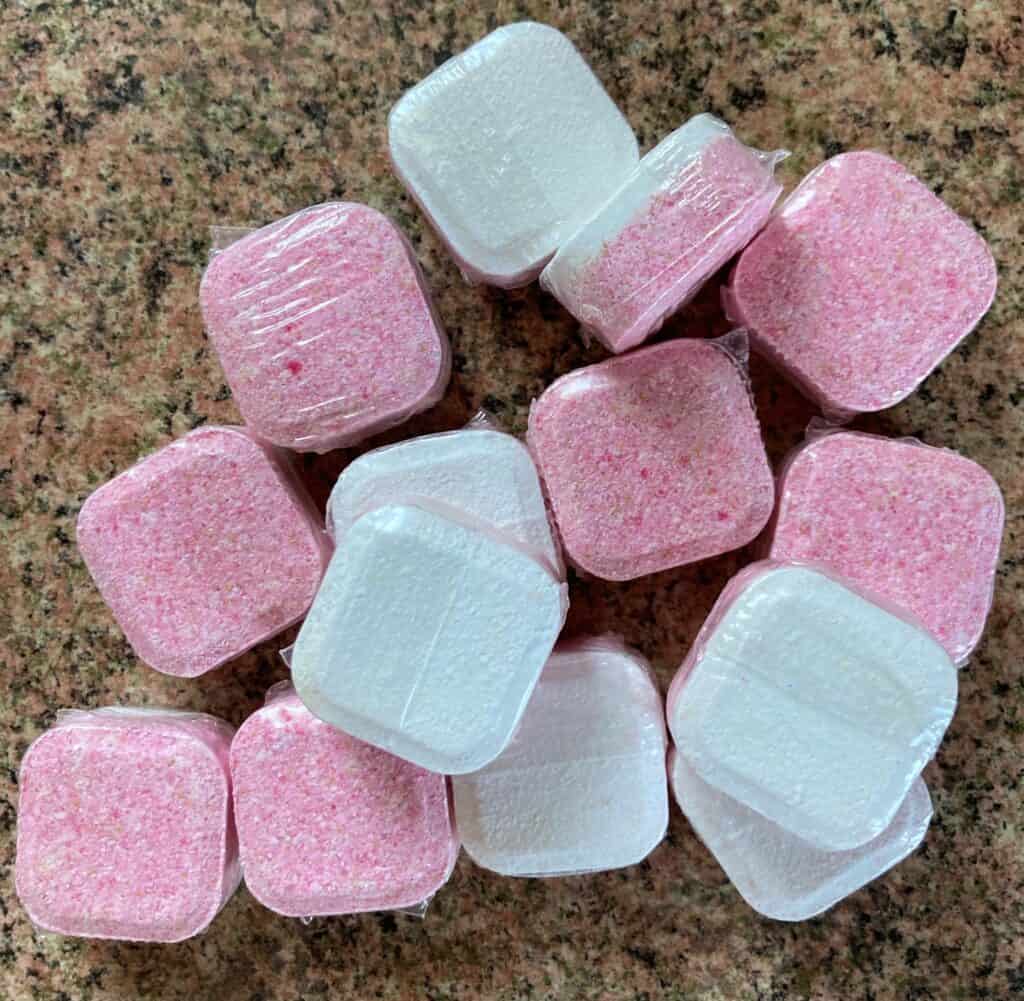 Smol Dishwasher Tablets Review: Are The Products Good?
Smol aims to provide products that deliver outstanding cleaning but that also create less waste and use fewer chemicals. I was keen to see if the smol tablets lived up to this goal – as well as to see how effectively they cleaned my dishes.
I've used a range of dishwasher products before, from gel capsules to tablets to loose powders, across a wide price band. As such, I had a pretty broad range of experiences to compare smol to.
How did the smol dishwasher tabs perform? Very, very well. I put them through their paces and was delighted to find that they delivered some of the best results I've seen from dishwasher tablets. They dealt with some impressively baked on food residue with ease and my dishes came out clean and sparkling. So far, so good.
I've had problems in the past with smeary glassware in the dishwasher – most notably when using cheaper products. I was nervous that this would be the case with smol, but again the results impressed me.
Not only did I have no dirty plates, my wine glasses (purely for non-alcoholic wine!) were also entirely smear-free. And my metal saucepans had no white residue on them (another by-product of some cheaper tablets). Another point in smol's favour.
I was also pleased with the lack of scent when I opened the dishwasher after using the smol tablets. There's certainly a time and place for scent in the kitchen, but it's not in the dishwasher, IMHO. When I take out plates that I'm going to be eating off, the last thing I want is to be hit by an overpowering smell of chemical lemon. Maybe that's just me, but it meant another tick for the smol dishwasher tablets so far as I'm concerned.
All in all, the results were impressive. And it seems I'm not alone in thinking so…
Smol Online Reviews
According to Trustpilot, smol's products are generally very well received. As I write this, the company has a rating of 4.6 on Trustpilot, with 89% of the 3,182 reviewers rating the company as excellent.
Smol reviews on Feefo are equally positive. The company has an overall score of 4.8, with 85% of reviewers giving it a full five-star rating and a further 11% giving it four stars, at the time of writing. In 2022, it achieved a Feefo Platinum Trusted Service Award. Good work.
Sustainability and Eco Credentials
Smol has certainly lived up to its eco credentials when it comes to the company's dishwasher tablets. A cruelty-free brand that is committed to no animal testing throughout its supply chain, smol has achieved Leaping Bunny accreditation from Cruelty Free International. Its products are vegan, as well as cruelty-free.
In terms of packaging, smol ticks all the right boxes too. The cardboard box that fits neatly through my letterbox is made from 100% recyclable, Forest Stewardship Council-approved sustainable materials and printed with vegetable-based inks. Minimal packaging and absolutely no plastic. Splendid.
Value
I can't wrap up this smol dishwasher tablets review without a quick word about value for money. I've certainly been very pleased with the performance of the product, so how does it compare in price terms?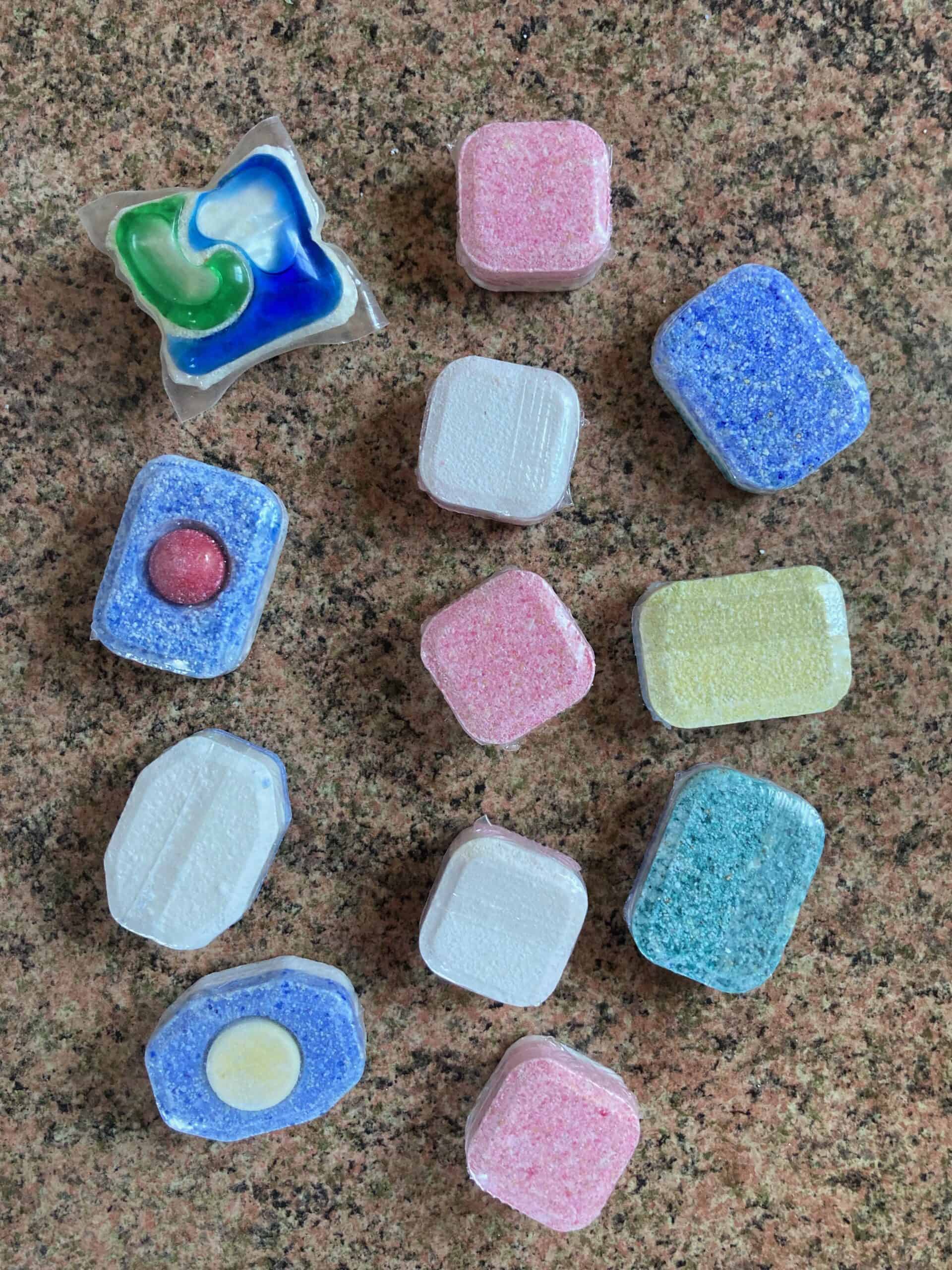 For my regular pack of 30 smol dishwasher tablets, I pay £5.80. That works out to a little over 19p each time I run the dishwasher. That's a lot more expensive than some supermarket own brand dishwasher tabs. Sainsbury's 60-pack of Lemon All In One Dishwasher Tablets, for example, cost less than half that, at just over 8p per wash. Asda's own brand version comes in at just under 8p per wash.
Having tried both of these own brands, though, I do find that smol provides a superior clean – which is certainly something that I'm happy to pay for.
In price terms, smol does compare favourably to some of the premium dishwasher tablets on the market. The Fairy Platinum Plus 40-pack works out at 25p per wash, while the Finish Powerball Quantum Ultimate 25-pack comes in at 30p per wash.
Given that I've been perfectly happy with the quality of the smol product, I don't really see what there is to gain by forking out for these pricier (and less environmentally friendly) brands – my dishes are already clean and sparkling, so why pay more?
All in all, I feel that smol provides pretty fair value for money. It's not the cheapest dishwashing product on the market but it outperforms some of the cheaper options and delivers better value than some of the premium brands.
Conclusion: Are Smol Dishwasher Tablets Worth It?
Yes, I believe smol dishwasher tablets are worth it. They provide powerful cleaning at a decent price and the subscription model means you don't ever have to worry about running out. Plus, you can give yourself a pat on the back for making a small step in the right direction when it comes to saving the planet.
Where to Buy Smol