In some posts we review or mention products and services. We are always impartial but some posts may include affiliate links that can earn us a commission. Click here for details.
Living in luxury doesn't have to cost the earth.
In fact, there are plenty of simple ways to make your life feel more luxurious, without spending much money at all.
I love living "the high life" (don't we all?!) – but don't always have the budget for it. Thankfully, living in luxury isn't always about spending money. There's a lot you can achieve by simply making smarter decisions.
This article lists a variety of different ways to introduce some luxury living into your life. While I do mention a few specific products, the aim here is to include several ideas that involve doing things differently, rather than spending more on them.
The reality is that the super rich often spend a vast amount of money on things that are only vaguely (or subjectively) superior to much cheaper alternatives. While I cannot offer you alternatives to charter yachts and private jets, there ARE many luxuries that are far more within reach.

WHILE YOU'RE HERE: Also check out my guide to enjoying an affordable Christmas.
11 Simple Strategies for Living in Luxury on a Budget
Shopping and Spending
1. Research Outstanding Budget Products
Affordable luxury is out there, but you need to know where to go and look for it.
There are many examples of budget products being just as good as their high-priced alternatives. One example I particularly like is the Lacura Caviar face cream from Aldi. Sometimes it's on sale for as little as $19.99, yet it's widely considered to be as good as (or better than) the product it mimics, a product from La Prairie.
The cost of the latter? A staggering $690!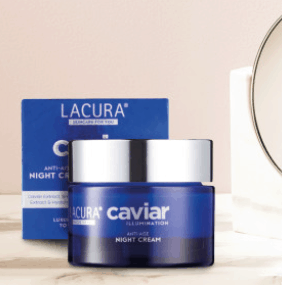 This isn't merely hype. Aldi's skincare products have won Product of the Year awards, going up against far more expensive brands.
My point here is that there are examples of products like this for almost every category you could think of. Whenever a premium product is popular, other companies rush to copy it. Yes, this produces a lot of garbage, but there are almost always one or two products that end up coming very close to what they're imitating: food, clothes, electronics – anything you need or want.
The key is in the research – spend time hunting these things down, instead of money on the big name brands – then ask yourself what the people spending so much more are really getting for all that extra money.
2. Shop at Outlet Malls
I LOVE outlet malls. (In fact I recently posted a review of Ashford Designer Outlets, here in the UK).
I almost always wear designer clothes, but I very rarely pay anything like full price for them. Right now I'm wearing a soft and cosy All Saints jumper (was £80, paid £10), Armani Jeans (were £120, paid £80), and some Tommy Hilfiger trainers (were £90, paid £29).
It helps that I couldn't care less about cutting edge fashion, so I wouldn't even know if something I'm wearing is "so last season…" But I do like quality, and I like clothes that last. I have Ralph Lauren tops that I bought in outlet stores over a decade ago!
As with researching the cream of the budget products, this is a way of getting some luxury living using leg-work rather than money. When I visit an outlet mall, I put the hours in, trawling the sale rails and working out which of the stores has the true bargains. It helps that I thoroughly enjoy doing it.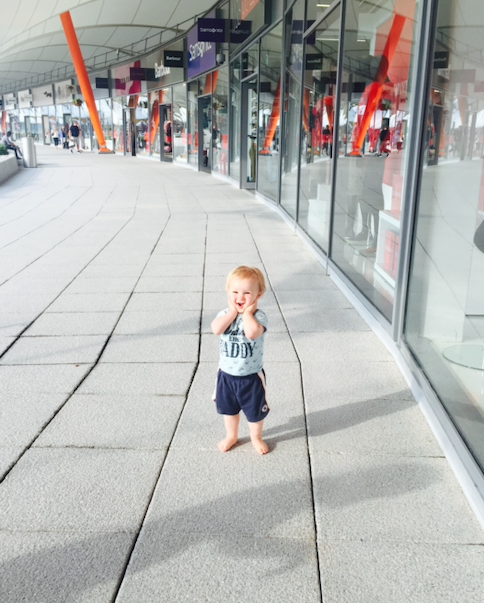 3. Sign Up for Email Mailing Lists (and Read the Emails!)
If you like a particular brand but can't really afford it, join the company's mailing list. This is how you find an online equivalent to the outlet malls.
Almost all companies have frequent clearance sales, and the key to grabbing the best bargains is being among the first to go and look at them. It's well worth becoming familiar with clearance sites like Secret Sales and Everything 5 Pounds too.
Once again, this is a way to live a luxury lifestyle by being canny rather than spendy. Many people miss out on the best deals by not paying enough attention. It only takes a few minutes to scan through your "junk" email to check out what's going cheap.
Food and Drink
4. Up your Presentation Game
As the saying goes, "the first taste is with the eyes." And that's not just a cliche, it's one with some solid scientific basis.
You have a choice every single time you eat something: You can slap it on the plate with no love or attention, or you can make it nice!
Putting a drink in an attractive glass, with ice and a slice, adding a little board with a few nuts and slices of cheese, and taking it into the garden – that's living in luxury for me, and it can cost next to nothing. It's EASY to emulate the kind of presentation you get in a luxury hotel, so why not do it all the time?
The other day I was watching my only reality TV guilty pleasure, Below Deck. I was looking at the charcuterie boards they send out to the billionaires hiring luxury yachts. It's so easy to produce the same in your kitchen, so why wouldn't you?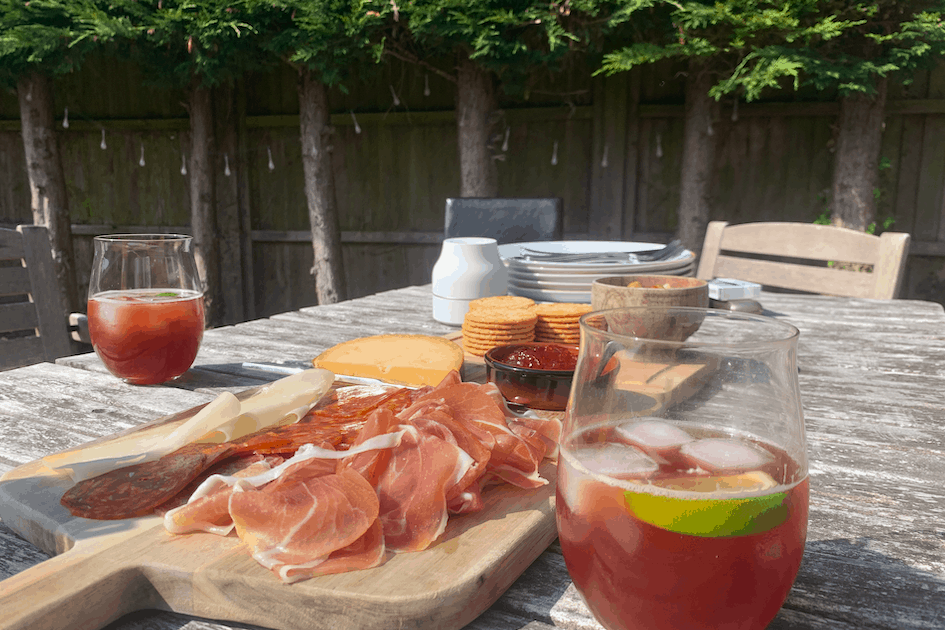 5. Invest in Sauces and Condiments
I have a bit of a sauce habit. When I'm stuck for a birthday present idea, I often just ask my family to "get me sauce!"
But there's a good reason for it: good condiments can transform meals. Kikkoman soy sauce can lift even the most insipid Asian food, and a really good hot sauce can add a different dimension to so many meals. (Habanero from The Sauce Shop is my current favourite).
This point ties in with the presentation. It's easy and inexpensive to add a bit of flair to what you're eating and drinking – whether that means a little ramekin of lemon wedges with some frozen fish, or some finely chopped peanuts over a cheap stir fry.
Even the cheapest meals can be a celebration. Some countries and cultures are great at this (one of the things I learned from living abroad) – so take a leaf from their book.
6. Embrace your Local Shops and Markets
If you do all your food shopping in the supermarket, you're missing out.
Obviously exactly what you have to hand depends on where you live, but you can find independent food shops and farmer's markets almost everywhere. There are often huge bargains to be found.
I think some people have the incorrect perception that these places are all about artisan / posh / expensive food. Yes, they often are, but there are usually much cheaper treats available too. And it's also about how you use them. I buy sourdough bread from a local shop that IS expensive, but it also forms the basis of a meal on day one, makes incredible toast to have with lunch on day two, and leaves some left over to form croutons with a salad on day three.
You will also likely find that you will be well treated if you support these local businesses. I'm often given money off in local shops, or even given things for free towards the end of the day.
So much luxury living revolves around food, and it's SO easy to upgrade the food in your life.
Pampering
7. Give Your Bathroom a Spa Feel
A bath can just be a functional way to get yourself clean. But add in a scented candle or some palo santo wood, some bath salts or bubble bath, and a good book, and you have the kind of experience you'd treat yourself to on holiday.
I confess that I do tend to get a bit spendy on cosmetics (I LOVE Haeckels at the moment), but you can get cheaper alternatives, or even make bath products yourself (I built bath bombs with my children at Christmas, and they were a big success).
8. Take Care of your Skin
We started with how to get cheap skincare products that rival those costing over $500, and we've discussed going full spa-style with your bathroom. Another thing you can do to give yourself a living in luxury feeling is to make the time to look after your skin.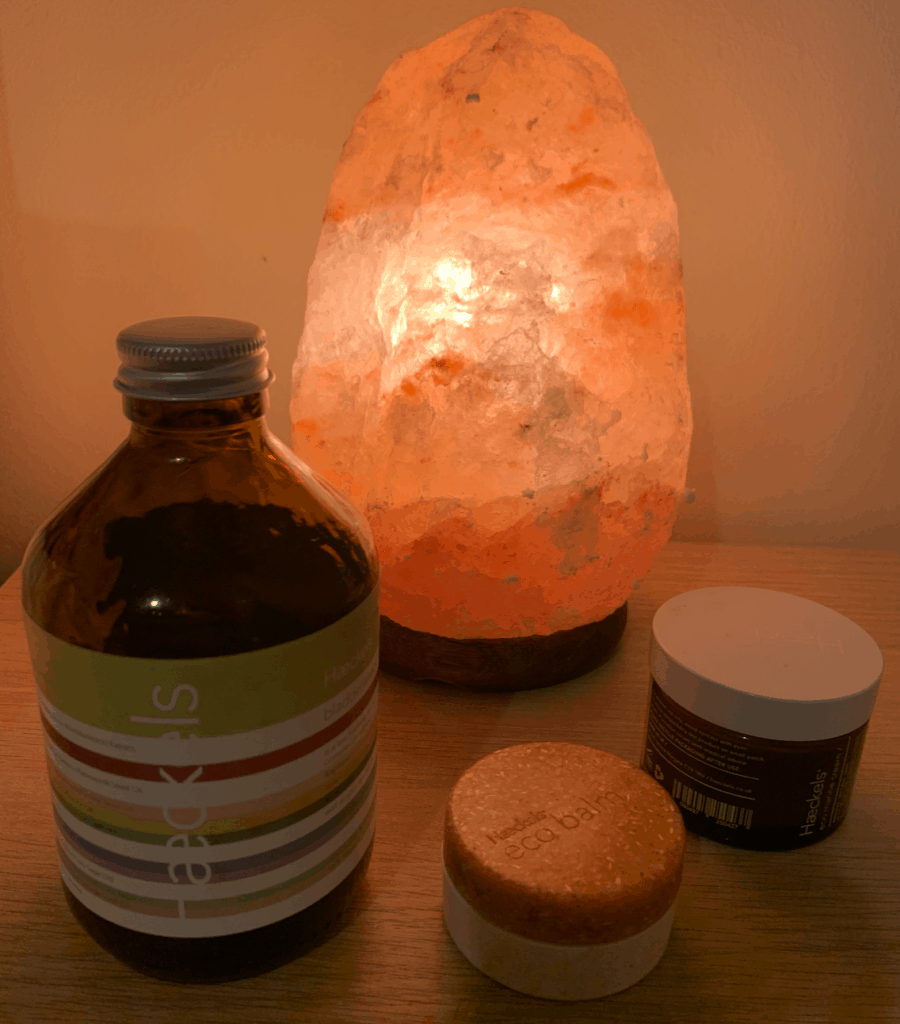 It's very simple, but many people don't make the effort.
As a 44 year old male, I'm glad we no longer live in an age where taking care of my skin would have me cynically branded as a "metrosexual!" I've long been a fan of "products" and love to tone and moisturise! Not much beats the feeling of relaxing in a clean, fresh bed, after applying a pleasant smelling cream. It's another example of how you can easily feel like you're living a more luxurious life, without spending a bunch of money.
Things to Buy
I've tried to broadly stay away from luxuries that require you to spend money – but some things are worth splashing out on or saving for. I do appreciate that some people reading may not have the budget for these things – but here are a couple of luxuries that I believe are worth every penny.
9. Inflatable Hot Tubs
One thing guaranteed to sky-rocket the price of an Airbnb or a hotel is the availability of a hot tub. But provided you have the space for it, you can have one of your own for a few hundred Pounds / Dollars.
We're on our second inflatable hot tub, and they're up there with the best purchases I've ever made. Yes, they seem quite expensive, but they deliver an experience just like the "real thing." To put the cost in perspective, think of what you'd pay for a couple of people to go on a spa day, or to spend just a night or two in a good hotel.
One tip: invest time in learning how to keep the tub clean and to balance the chemicals. There's a bit of a learning curve, but it's pretty simple once you're used to it. It's also well worth looking for a tub outside of the main summer season – before or after – in order to find the best bargains. These items are in high demand, as who wouldn't want to have a hot tub when there's the risk of a lockdown?!
I've recently added a Lay Z Spa Miami review, talking about the exact hot tub we currently have in our garden.
10. Apple Products
I've left this towards the bottom of the list, as it's a bit of a curveball. But as a tech enthusiast and an IT professional, I firmly believe that Apple products – specifically Mac laptops and iPhones – are something worth investing in. The entry-level MacBook Air is actually quite keenly priced nowadays.
The price of Apple products can seem high, but the reality is that cheap Windows laptops are often garbage. In my professional life, I often see people go through two or three in the period of time a MacBook would have lasted. They spend the same amount of money in the long-term to use something that feels decidedly "budget," and has almost zero resale value.
This is all about living in luxury. Luxury – for me – is not having to endure bouts of frustration every day because I'm using slow tech with poor ergonomics. Some things are worth investing in, and with most of us spending hours of every single day staring at a computer screen, I think it should be a good one.
Travel
11. Travel Off-Season
I write this final point with a sense of envy, as this last way to find luxury on a budget is largely off-limits to me now, due to having school-age children.
If you are free to travel when you like, then you can save a BUNCH of money by travelling off-season.
When my wife and I lived in Portugal, we'd visit incredible resort hotels for €50 per night – hotels that guests were paying €400 per night for a month earlier, just because it happened to be peak holiday season.
I've been fortunate to enjoy a lot of luxurious travel, but just like my brand-name clothes, I've rarely paid full price. Once again, it's all in the research. In place of putting in money, you need to put in the hours feeding loads of different dates into the holiday websites, planning clever itineraries, and tracking down the bargains. But they ARE out there – I promise you.
---
Do you have any more tips for living in luxury on a budget? If so, let me know in the comments.