In some posts we review or mention products and services. We are always impartial but some posts may include affiliate links that can earn us a commission. Click here for details.
I'm a huge convert to alcohol free spirits. When I initially gave up alcohol, I really didn't see the point in them. But over time I've been impressed with the quality and variety of these products, and often look forward to unwinding with a non-alcoholic "grown up drink."
In this Caleno drink review, I look at two recent additions to my alcohol free spirits collection: Caleño Light & Zesty, and Caleño Dark & Spicy.
Before I begin, I'd like to emphasise that this is NOT an incentivised review. I did notice that there are several Caleno reviews out there where the product was gifted to the blogger. That is not the case – I purchased my Caleño with my own money!
You can see my proof of purchase below – and yes, I do buy a LOT of alcohol free drinks!


While you're here: I've reviewed several other drinks from the above list elsewhere on the site, such as:
We shall start right at the beginning:
What Are Caleño Drinks?
Caleño is a small range of alcohol free spirits, known as "Light and Zesty" and "Dark and Spicy." Unlike many such drinks, Caleno's offerings are specifically marketed as an alcohol free gin and an alcohol free rum.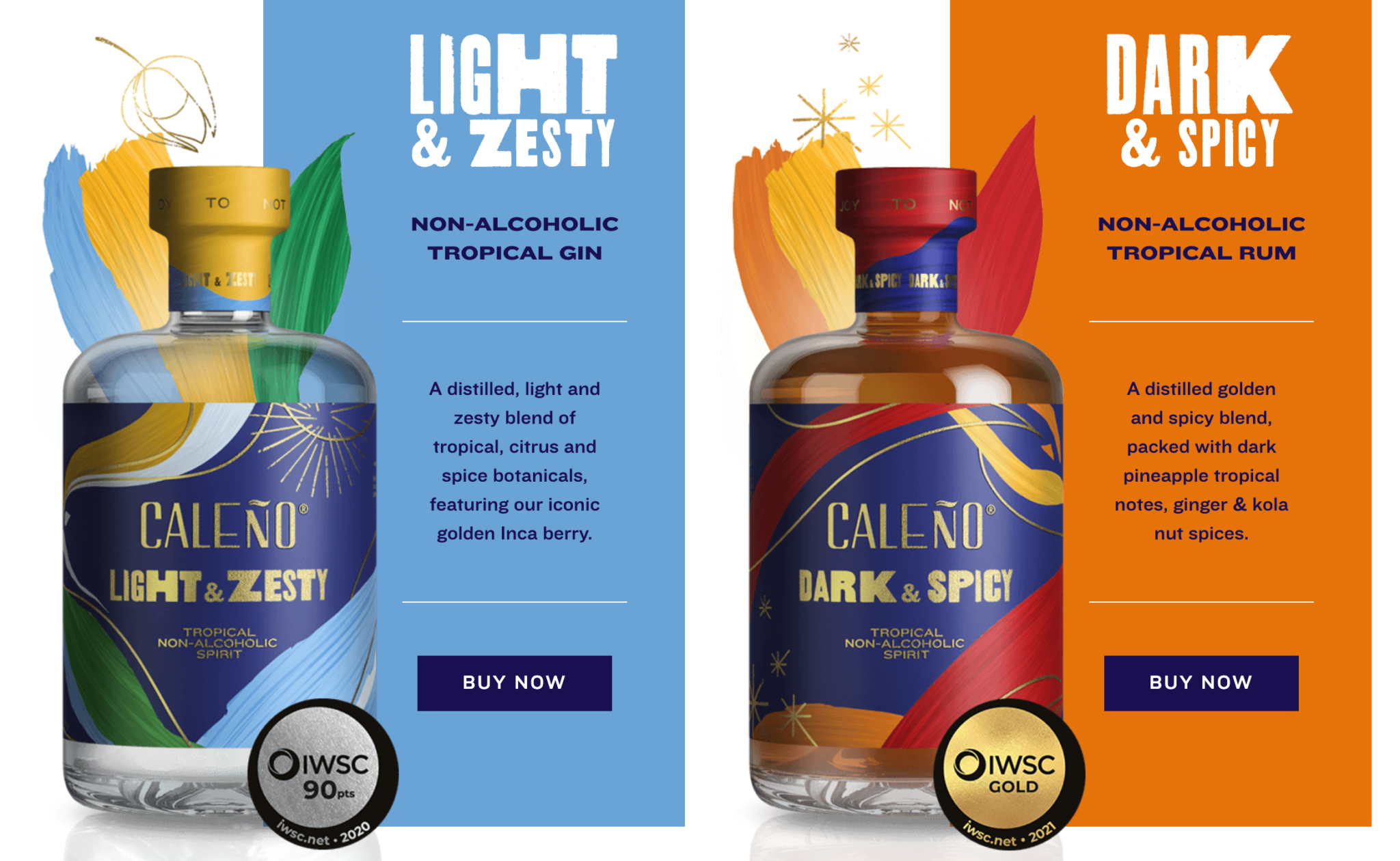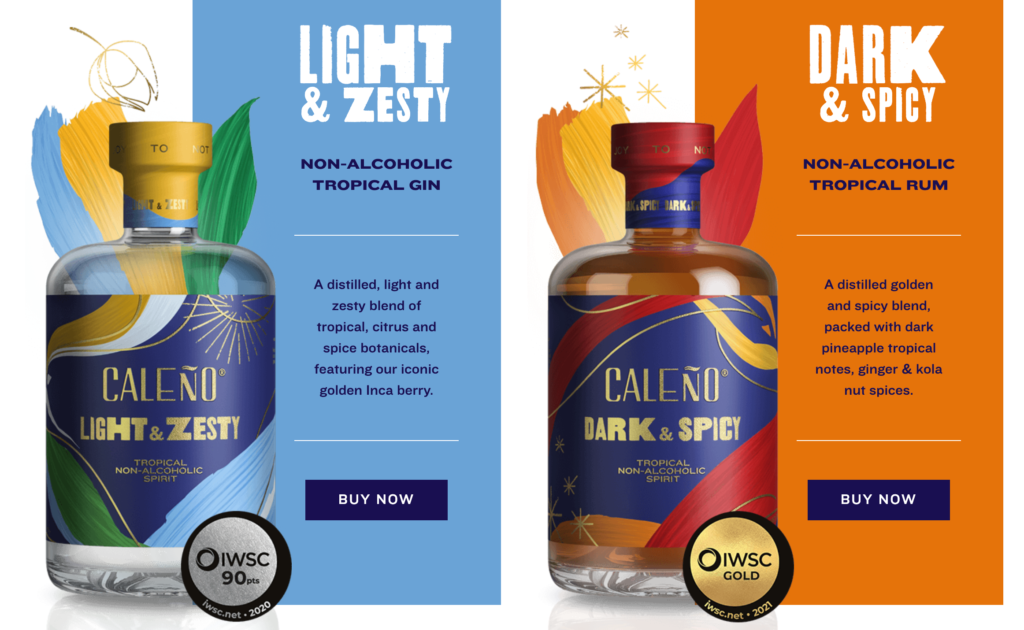 Caleño drinks have a great reputation, with plaudits from Vogue, Stylist and the Mail on Sunday. Caleno drinks reviews on TrustPilot are largely positive, with a 4.7 star average rating at the time of writing.
Caleño Dark and Spicy Review: The Taste Test
I was excited to try Caleno Dark and Spicy because my adventures with alcohol free spirits have primarily concentrated on light spirits.
I opted for one of the company's recommended cocktails, known as a "Ginger Spice," complete with ginger beer, apple juice, lemon juice and agave.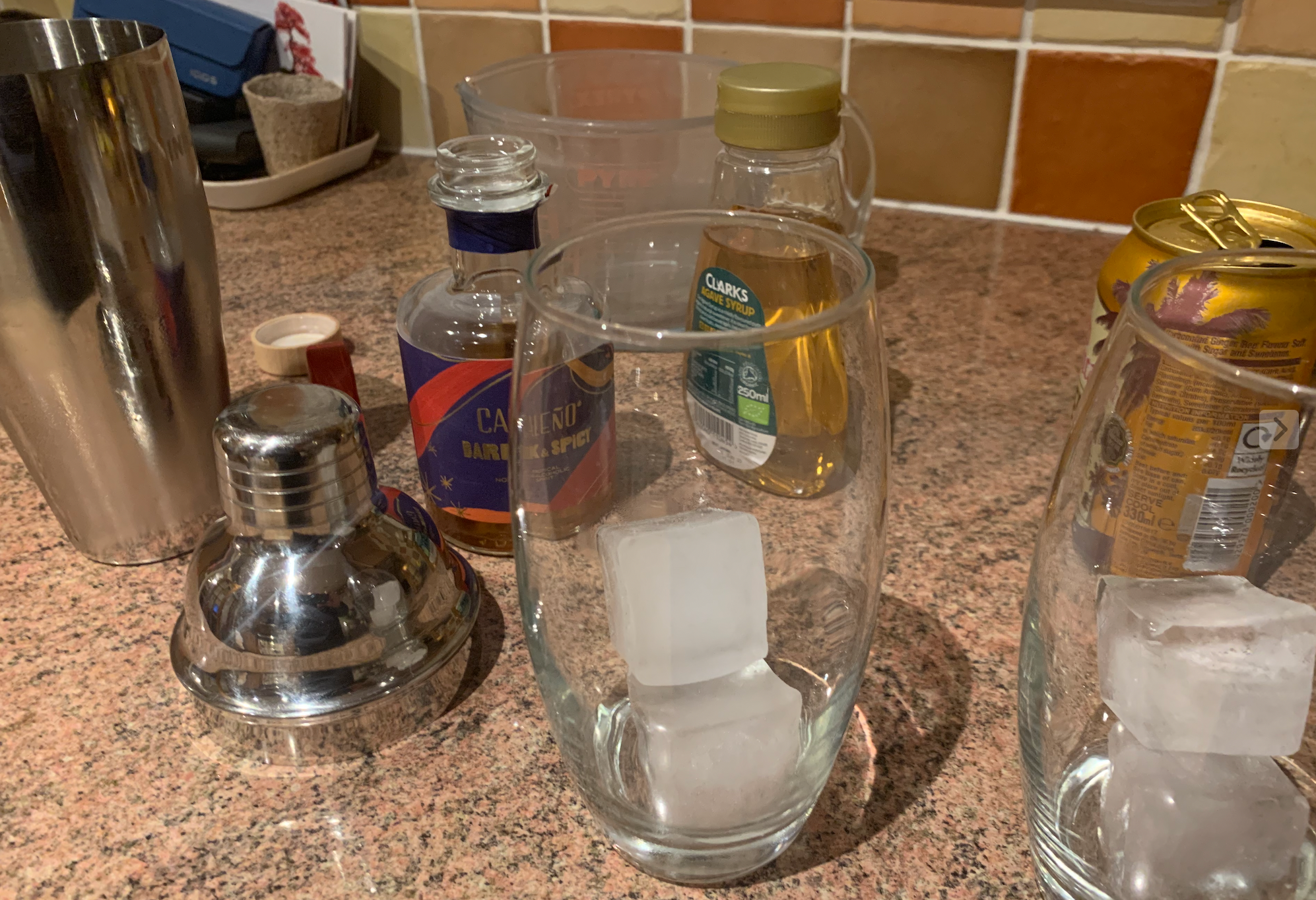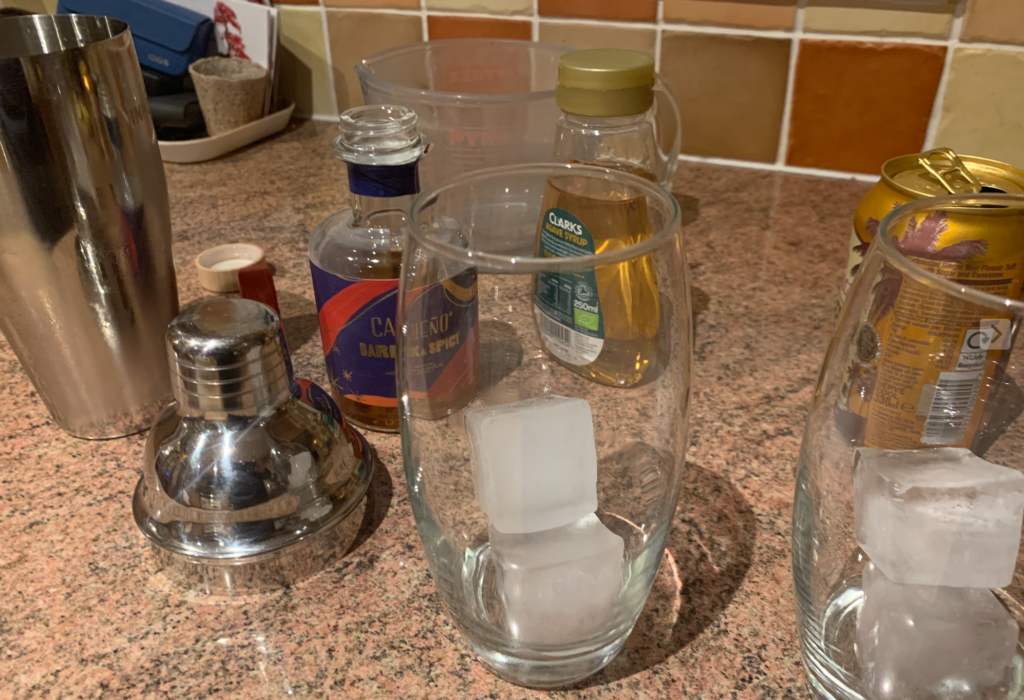 I have to say that I was extremely impressed. It's not often that a cocktail goes straight onto my "will make again" list, but this was "BBQ on a warm afternoon" in a glass. Overall, the drink was quite sweet, but definitely felt like alcohol. Caleno describe this as a "tropical spirit" and they've truly nailed that down. I got married in Antigua, and this reminded me of concoctions from the islands.
I picked out the promised pineapple flavour, and the ginger was there, but not overpowering (many alcohol free drinks overdo the ginger). I also detected a note of brown sugar.
This was a real hit for me, and is equally good served with Diet Coke. It IS on the sweet side, so that's worth keeping in mind when mixing it.
VERDICT: 9/10.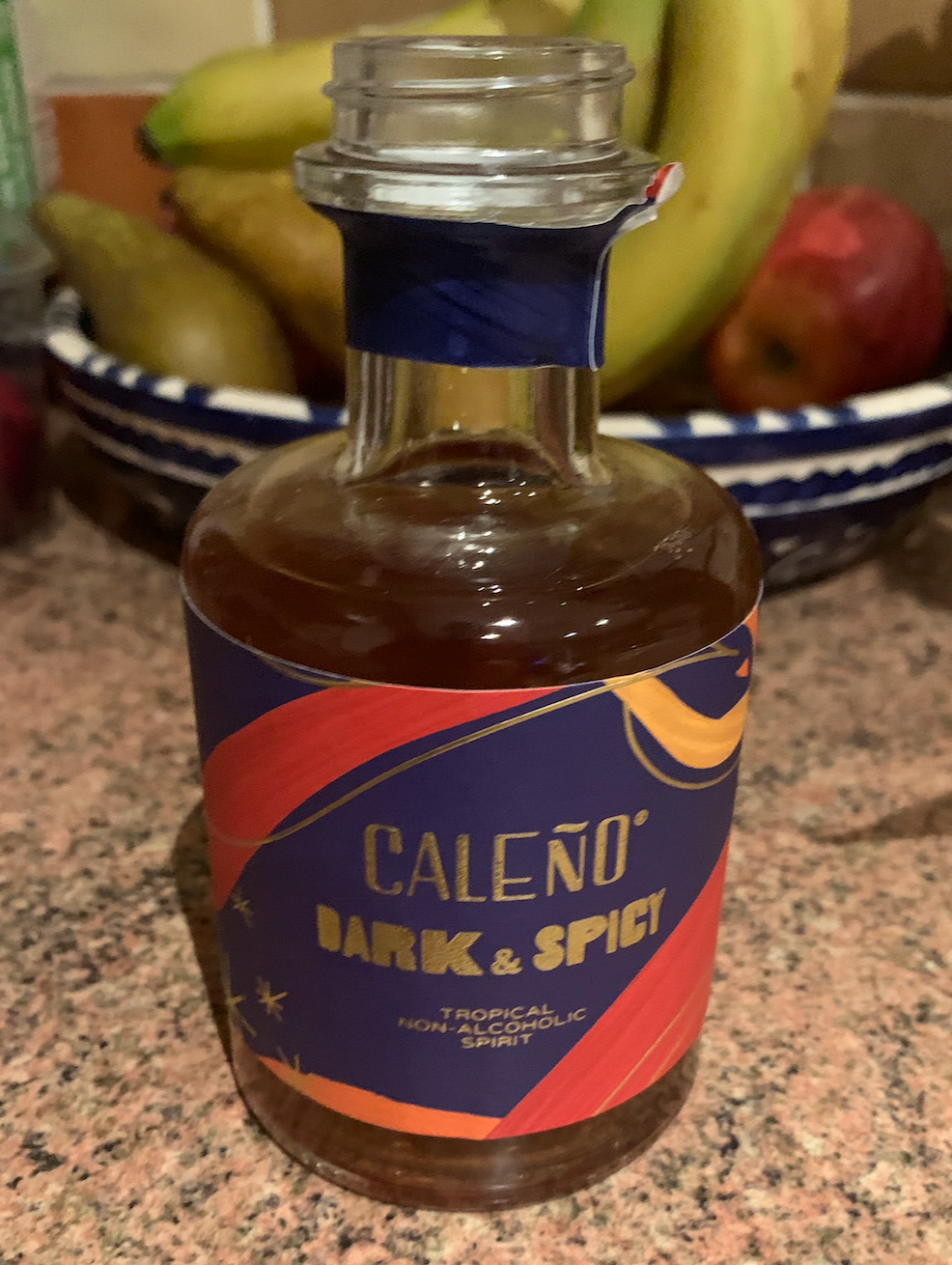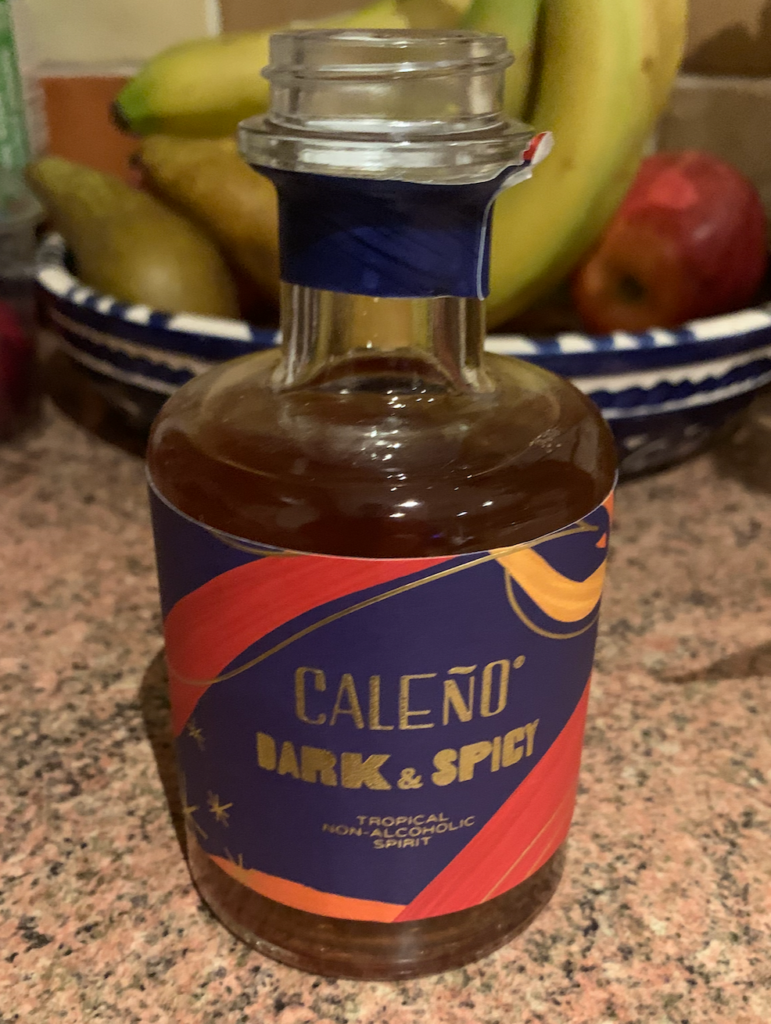 Caleño Light and Zesty Review
Light & Zesty is Caleno's alcohol free gin. It's perhaps fair to say that it needed to work a little harder to impress me, as I've already tried several alternatives and landed on some favourites.
Caleño Light and Zesty IS light. I initially tried it with the recommended tonic, and did find that the taste of the tonic overpowered it more than I would have liked. It tempted me to try some neat, and I was surprised how agreeable it was in that form. It was sweet, citrusy and warming all at once. Even the most premium alcoholic gin would make me gag if I drank it neat!
I returned to my Caleno and tonic and, to be honest, throughly enjoyed it. As the ice melted and the drink blended more, I came to taste more of the Caleno, which has a tropical flavour with a slight Gripe Water edge.
I throughly enjoyed this drink, but it didn't stand out to me quite as much as my favourite alcohol free light spirit, which is currently Pentire Adrift. That said, I think I enjoyed it more than Seedlip, the most widespread and well-known alcohol free gin.
When I consume the rest of the bottle, I shall mix is with a less strong flavour than tonic, hopefully giving it more of a chance to shine.
VERDICT: 7/10.
Calories and Nutrition
By choosing alcohol free drinks, you're already giving yourself plenty of health benefits compared to boozy alternatives, but it's still good to know exactly what you're dealing with!
Caleño drinks contain 39 calories per 100mls (Light & Zesty) or 45 calories per 100mls (Dark and Spicy). That means you're looking at just 20-23 calories per standard double-shot serving (plus your mixer).
That places Caleno firmly into my "guilt free treat" category.
Caleño doesn't seem to market itself as a particularly natural or organic product, however the ingredients list doesn't contain anything particularly concerning. All of the ingredients appear natural apart from the preservatives, Potassium Sorbate and Sodium Benzoate.
Value for Money
Value is often a sticking point with alcohol free drinks. Many people resent paying more for "pretend alcohol" than real alcohol! That said, the manufacturers sometimes have fair justification. For example, brewing a good alcohol free beer can mean brewing it as normal and then removing the alcohol – an extra process that costs extra money.
The good news is that Caleño is, in my opinion, pretty good value for money. The 50cl bottles come in at about £18, with discounts for larger purchases – not a bargain, by any means, but less expensive than many alternatives.
Caleno also offer 20cl bottles and taster packs, meaning that you don't need to hand over much to try them out.
Some people will never get over their resistance to the cost of alcohol free drinks. As a non-drinker, I find they last well (as I tend to only drink one at a time!) and are a well-priced treat.
Caleno Drink Review: Conclusion
Caleno drinks earn a coveted spot on my "will buy again" list, although I was considerably more impressed with the Dark and Spicy variant.
Where these drinks really win is on versatility. I can see both of them as great cocktail ingredients, especially in the warmer months of the year. As and when I discover some new "perfect serves," I shall come back and update this Caleno review.